Looking after the clients you have already sold to will not only increase their satisfaction levels, but also makes them more likely to utilise your services again and bring you more clients by referral. Does your after-sales service need a polish? Tradies Tax can help!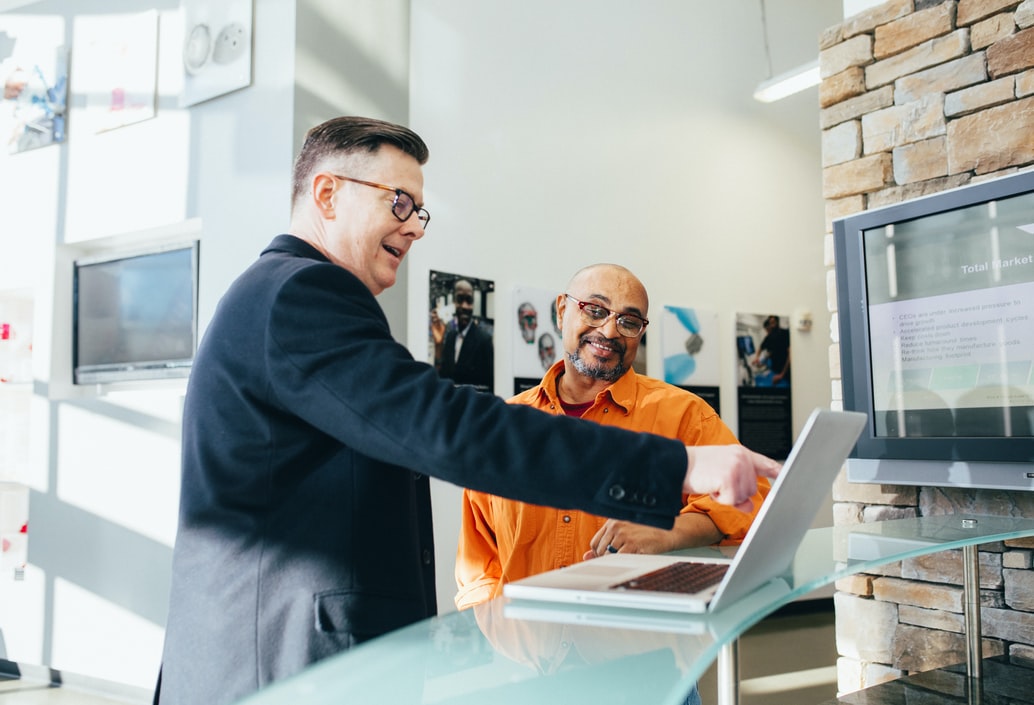 When someone has just bought from you, that is a golden opportunity to start building a customer relationship. Take advantage of being top-of-mind and see where it can take you – and ensure you are offering the best after-sales service to this brand-new customer.
Thanking someone for a purchase is usually the start of a cadence of aftersales interactions, all of which serve to make contact with the client, check in on their customer satisfaction levels and see if there is anything else your brand can do for them in the immediate future.
But to do this well, you need a formalized after-sales service process – and this means putting some real thought into the interactions you want to have with your new clients. 
What is After-Sales Service and Why is it Important? 
In essence, after-sales service is how you treat the clients you have already sold to, and how you go about interacting with new clients, supporting their needs, and ensuring that they go away as satisfied advocates for your brand.
Regular, stable customer sales are based on building good relationships with customers and making sure they buy from you again – and dissatisfied, disillusioned, or angry clients are not going to buy from you for a second time. As a result of this, offering the right level of after-sales care is as important as the effort you put into building up sales leads.
How to Have Good After-Sales Service? 
Here are six ways your trades business can offer effective after-sales service:
1. Have a great customer service culture.
If a new client has a query, or a problem, you need to make it as easy as possible to get in touch. Whether this is via a phone helpline, email support or online chat support, it is important that your customer service is friendly, helpful and creates the right impression of your brand. If new clients leave with a good feeling, that can be the start of a long and valued relationship.
2. Check in. 
Checking that a client is happy with their product/service is always a good idea. They may be a brand-new client, or they may be an established buyer of your products/service, but you want them to know that you care. Check in, ask the right questions, and see if there is any added value you can add as the icing on the cake.
3. Set up an after-sales email.
Once a sale is made, you need to have a cadence of emails in place to send to your new client. These will include things like congratulating them on buying the product, asking them for feedback, checking in on their ongoing product needs and sending them exclusive client offers.
4. Publish helpful content. 
Writing helpful content for your audience is an excellent way to offer them extra value. Whether it is helpful blog posts, long-form guides with practical advice, or a monthly email newsletter, you can boost your content marketing and bring some incredibly useful ideas, tips, and hacks to your existing customers.
5. Offer exclusive treats, discounts, or bonuses. 
We all like to feel special, so creating exclusive client offers is one way to make your audience feel valued. Offer them discounts, give them early access to new services, or send them treats when they reach certain milestones as a client. An annual birthday discount, or savings for long-term, valued customers helps to reinforce your brand values and keep customers delighted.
6. Send out something in the mail. 
Clients can be delighted by the simplest things, such as a handwritten thank you note sent with an online order, or a card sent out on their birthday. In a world that is increasingly digital and automated, simple, personal, real world gifts and interactions can speak volumes, and help you to stand out and maintain your competitive advantage in your sector or market.
Talk to us about implementing an after-service strategy.
Contact Tradies Tax today so we can help you implement a formalised after-sales service process, that will help strengthen the relationship you have with your clients. 
This blog was originally published by BOMA, but has had edits made by Tradies Tax for the benefit of our readers.